I previously wrote about "The Mire Archive"; a film by Eclectic films. A film which used some of my music for the soundtrack, and I had a small part as an extra playing the Tarogato in a troupe of Mari Lwyd mummers.
Well – great news – it just won 'Best Narrative Feature' at the 4th Dimension Independent Film Festival in Bali and is screening there online from 16th to 19th August in Paradiso, Ubud. Further details at: https://4thdimensionfilmfestival.com/winners-may-june-2023/
well here's a laurel …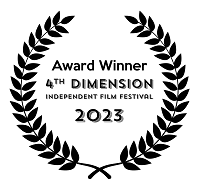 The film has also been nominated for two further awards – for 'Best International Feature Film' at the Swedish International Film Festival and 'Best Narrative Feature' at the Beyond the Curve International Film Festival in Paris. Fingers crossed!