Well, it could be just another plug for a gig but we're really pleased to be returning to Fishguard on the 7th June at 8pm. Tickets from the Aberjazz Website.
The main reason for writing this post was to focus on Pepper's combined Restaurant and Art Gallery (aka West Wales Arts Centre). Gigs are held in a beautiful intimate space with a great acoustic and a very decent baby grand piano. European tuning we think, 444Hz, so great confusion for Dave Jones the first time he played it.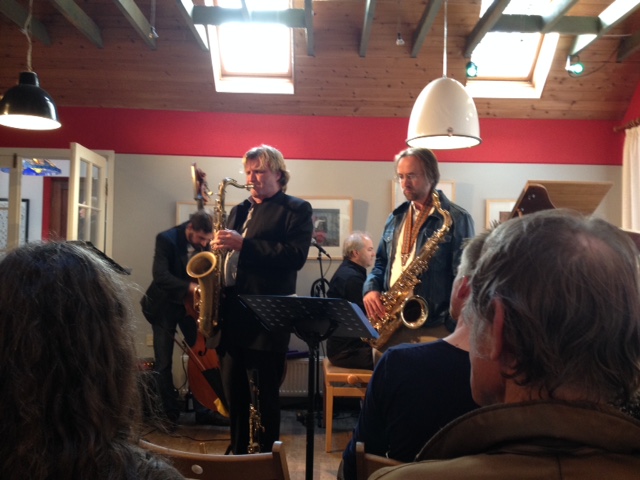 Knowing the challenge of maintaining and promoting gigs, Dave Pepper, Aberjazz and the crew have done a tremendous job of creating a recognisable venue in West Wales. They've put Fishguard firmly on the touring circuit.
This is one of a series of gigs held throughout the year at Pepper's and it is always part of the Aberjazz Festival in August. If you live in the region be sure to tag onto their website . Its a fine art gallery and superb restaurant as well.
This particular gig will have Lyndon Owen, Daniel Gwyddion Williams, Ian Poole, Dave Jones and Ashley John Long.