An alternative take on John White's "Drinking and Hooting Machine"
One of the really hard hitting aspects of lock-down for me has been the social restrictions resulting in the inability to interact with people when trying to be experimental, interactive and to collectively extemporise. In more direct terms "its hard making stuff up with other people if there are no other people".
So a homage to beer and experimental music: A solo performance of John White's "Drinking and Hooting Machine". It had to be "Corona" of course!
Background
In 2018 I was invited to take part in "Hayward 24". 24 hours of arts events curated by the Hayward's Gallery. My contribution was at the Morley College which combined with Gustav Holst's centennial. It included John Luther Adams "Silah: the breath of life". Then some free improvisation over some early German expressionist silent movies. Between these two performances we went out on the back lawn for refreshments and performed John White's "Drinking and Hooting Machine"
Its a lot of fun and would be a great performance piece when returning to that most essential of British institutions; the pub.
John White's score is very accessible and is written for four groups of five people, each with a bottle in their hand. The original full graphic score/instructions can be downloaded for free from http://experimentalmusic.co.uk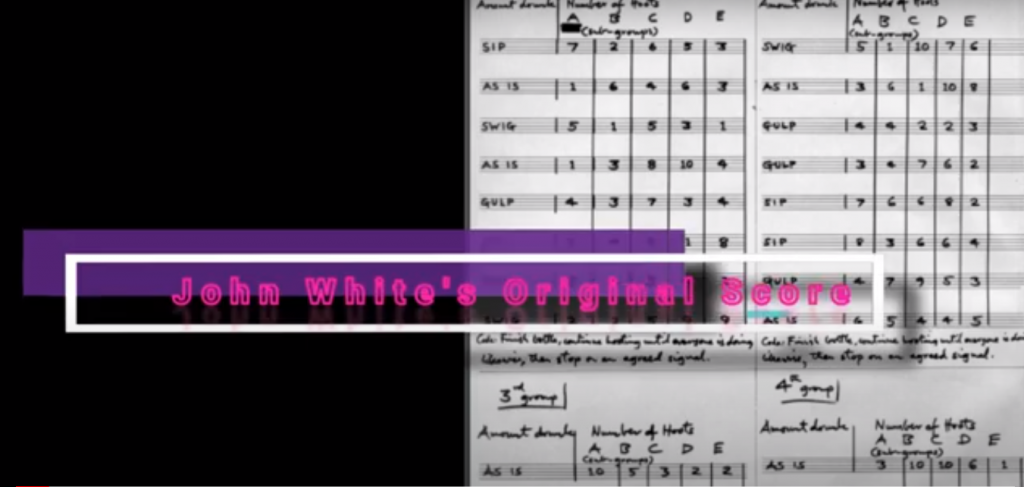 My interpretation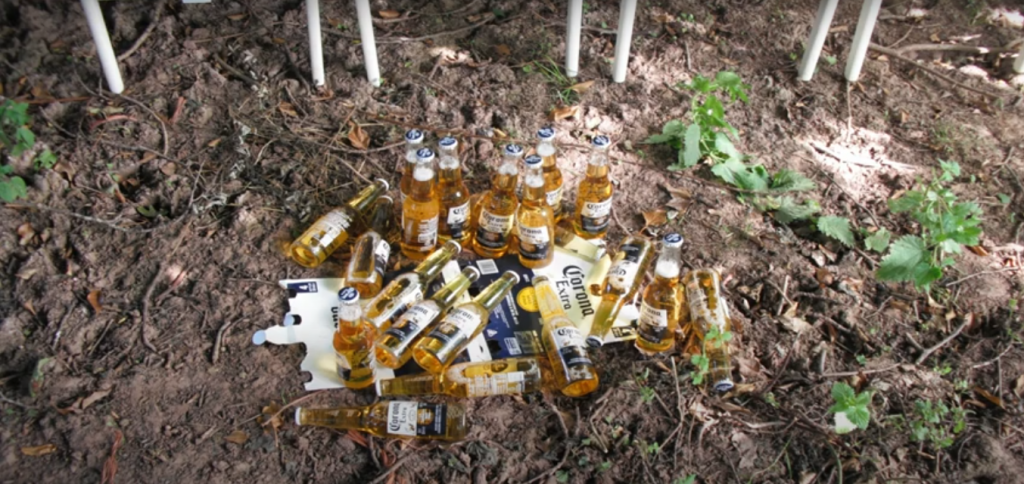 The piece suggests 20 performers each with a bottle of beer which is drunk as per the instructions and then blown a specific number of times until everything resolves with an empty bottle. In this case, due to strict isolation rules, I made it one performer with 20 bottles of beer.
Conclusion DON'T TRY THIS for two reasons:
"Corona" being a fizzy lager froths after a Sip, Glug, or Swig, which makes for a poor sounding note
It make you totally blathered – the out-takes are an interesting tune in themselves.
A nice cameo from a wasp during Group 3&4 – you can even hear it if you listen closely